Solar Lights Installation Guide
How to get the best performance from your solar lights
How to install solar lights
Here, we hope to advise on how to install and look after your solar lights in order to achieve the best possible performance. In order to do so, we first need to understand the four essential components that solar lights need to function:
A rechargeable battery to store power generated from the sun
A small photovoltaic cell or solar panel – captures sunlight during the day to convert to electrical energy – the panel needs to face the sunlight.
Charge controller – ensures the batteries are not overcharged in bright sunlight, monitors the amount of light in the surrounding area and turns the LED on/off.
LEDs to provide the light
3 key elements for a successful installation
Positioning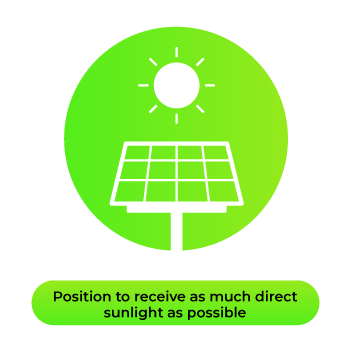 We know that our solar lights need to be positioned to receive the maximum amount of direct sunlight possible. It's not essential that the solar light panel receives direct sunlight all day, but this does give the best possibility to fully charge the battery. Carefully consider where in your garden or outdoor space will receive adequate sunlight throughout the day before positioning the lights, and ensure that the solar panel itself is clean.
Charge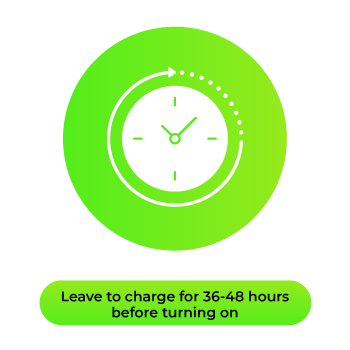 We generally recommend allowing solar lights to receive 36-48 hours of charge (whilst switched off) upon first receiving your lights, to ensure that the battery gets a full charge. This process can be repeated at a later stage if battery performance falls below expected levels. A lot of people falsely assume that their solar lights are broken if performance dwindles at a later date (often after a period of inactivity), but usually the batteries just need to be emptied and then fully recharged.
Expectations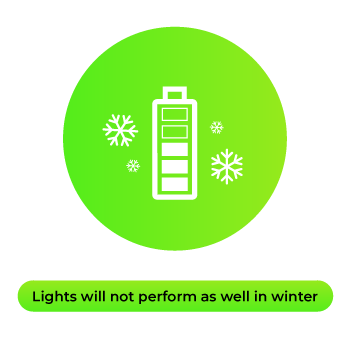 It's also important that we set our expectations and understand the limitations of solar lights and, indeed, solar energy in general. Regardless of the specific solar light, performance will be worse in the winter months. The lights may not appear as bright as during the summer and likely won't last as long. That said, following the steps laid out in this guide should provide you with the best possible chance to extract peak performance from your solar lights.
Common mistakes when installing solar lights
Installing solar lights too close to other outdoor or street lights.
In this case the solar lights will mistakenly believe that it's still daytime and will not function.
Positioning the solar lights in a location where sunlight is limited.
Ideally lights should be installed so that they receive direct sunlight throughout the day.
Allowing obstacles to block sunlight.
Anything that can block sunlight will limit the charge the solar panel receives - trees, bushes, clothing on a washing line and even glass as solar items cannot fully charge through glass (so take them out of the conservatory or greenhouse, folks).
Using regular alkaline batteries instead of rechargeable solar batteries.
This can be useful for testing when troubleshooting solar lights, but long term use of alkaline batteries could corrode the battery terminal and destroy the connection between the terminal and battery itself.
Solar light batteries explained
A nickel-metal hydride batteries (NiMH) will have up to three times more capacity than the same size Nickel-cadmium (NiCd) battery, meaning they are capable of lasting longer and are more reliable.
NiMH batteries in your solar lights may cost a little extra, but they are more environmentally friendly than NiCd batteries. NiMH batteries are more environmentally friendly because they use a dry liquid, which can be disposed of more easily. They will also withstand greater temperature fluctuations, operating in temperatures ranging from -20 to 60 degrees Celsius (-4 to 140F). Ni-MH batteries have a "non-memory effect" which means they will continue to charge on cloudy days. The battery performance will not be diminished by these partial charges, as with what can occur with lead acid batteries.