Solar Lights Troubleshooting
Why are your solar lights not working?
Solar lights not working properly?
Here, we'll take a look at what might be causing issues with underperforming solar lights. It may also be worthwhile checking out our guide for how to install solar lights, as well as the blog post 8 things to do if your solar lights aren't working (though many of those points are also covered here).
First thing's first, we have to be honest about the limitations of solar lights in general and also the geographical limitations we're subject to here in the UK. The type of solar lights that are predominantly sold are relatively low cost, containing somewhat cheap components and are therefore limited in their performance. The solar panel and solar battery on most affordable solar lights might result in acceptable performance in the height of summer, but will undoubtedly disappoint during the winter.
Cheap solar garden lights are now sold in lots of discount stores, as well as at supermarkets, and often from disreputable sellers on online marketplaces. The truth is that, more often than not, you get what you pay for. More expensive solar lights - generally using an amorphous panel as opposed to a crystalline one, and with a larger NiMH battery as opposed to a NiCd one - will offer better performance in winter, but will cost significantly more and are not widely available.
With that out of the way, let's take a look at troubleshooting for solar lights.
My solar lights have never worked, or only worked for the first day or two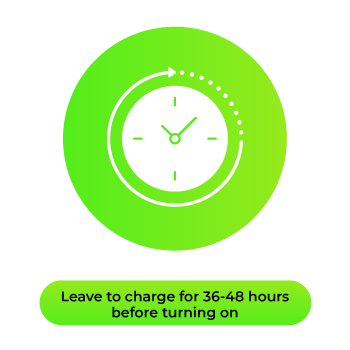 Whilst it's possible that the lights were faulty out of the box, the most likely cause of this, in our experience, is that the lights simply haven't had enough of a charge. We recommend turning them off, if possible, ensuring they're positioned to receive sunlight for as long as possible, and allowing them to charge for 36-48 hours prior to turning them on. Whilst solar lights may have some residual charge when they first arrive, the battery is unlikely to be full.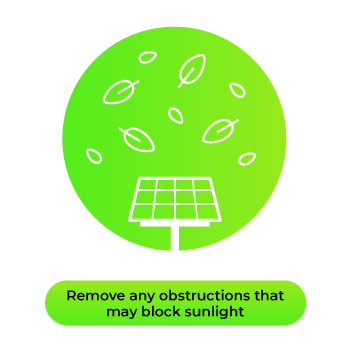 Other things to check are that the lights are turned on (you'd be surprised) and that the battery tab has been removed, if the lights had one (again, you'd be surprised). Do also be sure to remove the clear protective film from the solar panel if there's one on there, as this can prevent sunlight from reaching the panel successfully. Be sure to remove any other obstructions including glass (a common misconception is that solar lights can be charged from inside a greenhouse).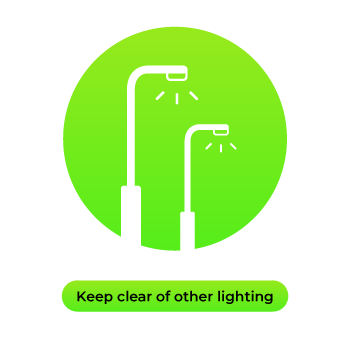 Lastly, ensure that the lights aren't too close to other outdoor lights or street lighting, as solar lights work using a light sensor and can be tricked into believing it's daytime when it's not. You can completely cover the solar panel to simulate nighttime, which will allow the photocell to trigger the light to turn on and thus test the lights.

My solar lights worked previously but don't now
The most likely cause is the battery. For one reason or another, it's not holding or receiving enough charge. There are a few things that you can try here...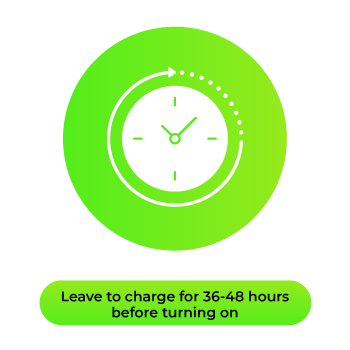 The first is the same as above: switch off and allow them to charge for 36-48 hours before turning them back on again. This should be done routinely every few months.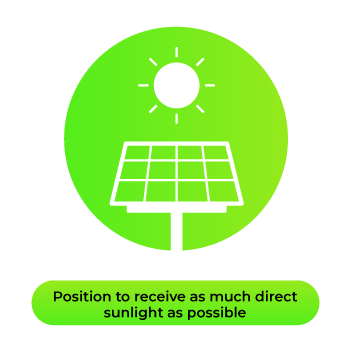 If they are not already in the optimum position, try moving the solar lights/panel to another position in the garden, in which they receive sunlight throughout the day. If performance improves, it's likely that the lights weren't receiving adequate sunlight in their original location.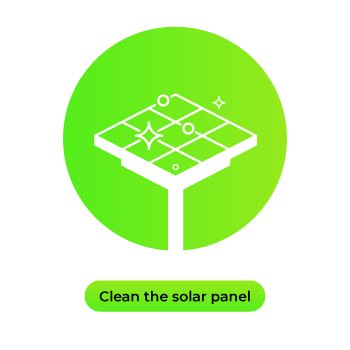 Give the solar panel a clean using a dry or damp cloth. This is because, over time, dust and other residues can accumulate on the panel and form a layer that effectively blocks out the sun, affecting the charging procedure.

All but the most expensive solar lights have a limited life expectancy, as the batteries can only be charged and discharged so many times. Whilst it's not possible to put a precise figure on this, since all solar lights, batteries and panels are different, something in the region of 1-2 years is a good ballpark estimate.
If you've tried all of the above, your lights still aren't working, and they are of an age where you think that the batteries have reached the end of the road, you may be able to simply replace the solar batteries for your lights. We do stock a range of different replacement solar batteries, so be sure to check the specific batteries that you need, and use the search facility on our website to see if we have any available.